The Forcite helmet appears to your phone as two devices; a headset and a data communication device. The headset connection allows media and call audio while the data device allows system communication, such as the Raydar and camera control.
For it to work properly, you will need to make sure your Helmet is paired to your phone in the Bluetooth settings as a headset, as well as the app itself. Without both working, you will either hear audio from your mobile device or the Raydar animations on your Helmet.
To check if your Helmet is correctly paired to your phone as a headset, go into Bluetooth settings on your mobile and check if FORCITEHELMET is in the Paired devices list and says Connected, like this:
Android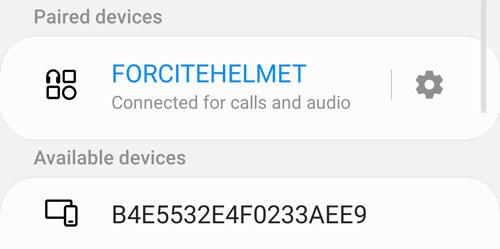 IOS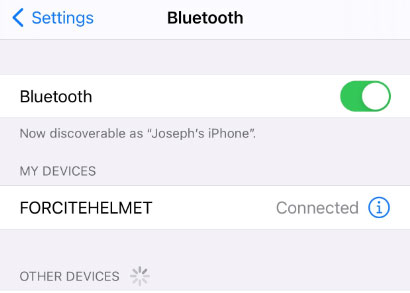 If you continue to experience problems, it's a good idea to remove the helmet from the paired devices on your phone, and remove it from My Devices in the Forcite app, then run through the set up process again.