So you've received your box and you're excited to take everything out and start enjoying your helmet and other accessories.
As soon as you open the box, you should have the following items included in your package: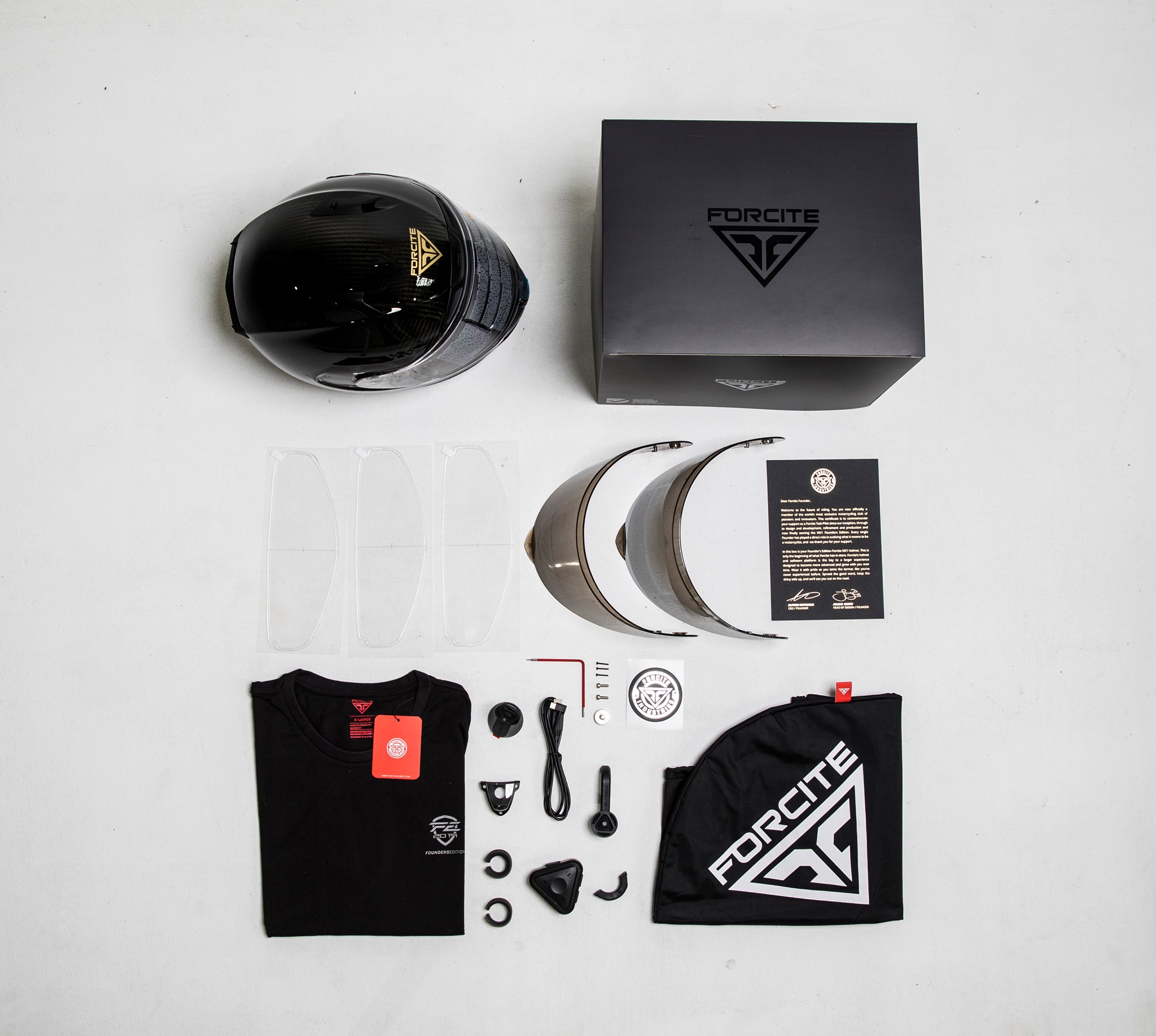 Content of the Box:
Your helmet obviously!
1 Bluetooth Controller
3 Visors: 1 clear, 1 iridium and 1 smoked Visor (Iridium and Smoked for Founders Only)
3 Antifog Visor Inserts (Only 1 for Non-Founders)
Founders T-shirt (For founders only)
Forcite Helmet Bag
Thank You Letter (Founders Only)
1 USB-C Cable
1 Surface Mount
1 Handlebar Mount with 2 screws
2 Handlebar Spacers (22mm and 25mm)
1 L-Wrench tool
1 Thumb Screw
1 Lens Protector with 3 Screws
1 Forcite Sticker
If any of the above items is missing please be sure to contact support.