Once you have set up your helmet and controller, you will be asked to complete the walkthrough. This is an introductory tutorial showcasing the features of your new helmet and controller.
You will also be asked to put on your helmet before you begin. Throughout the walkthrough, there is music and narration to guide you.
First you'll be introduced to a few basic features, such as how you can identify if your controller is connected while riding, and how to control your helmet's volume.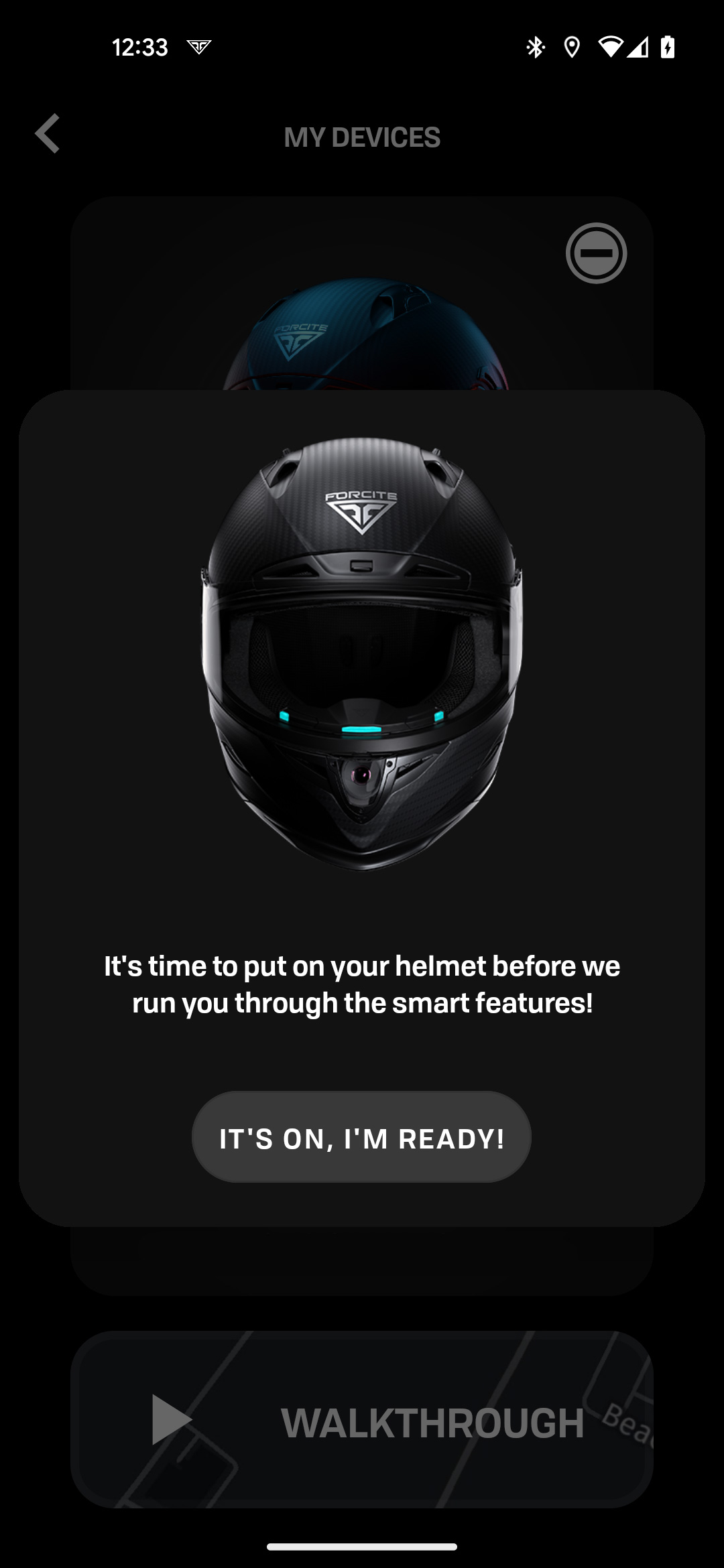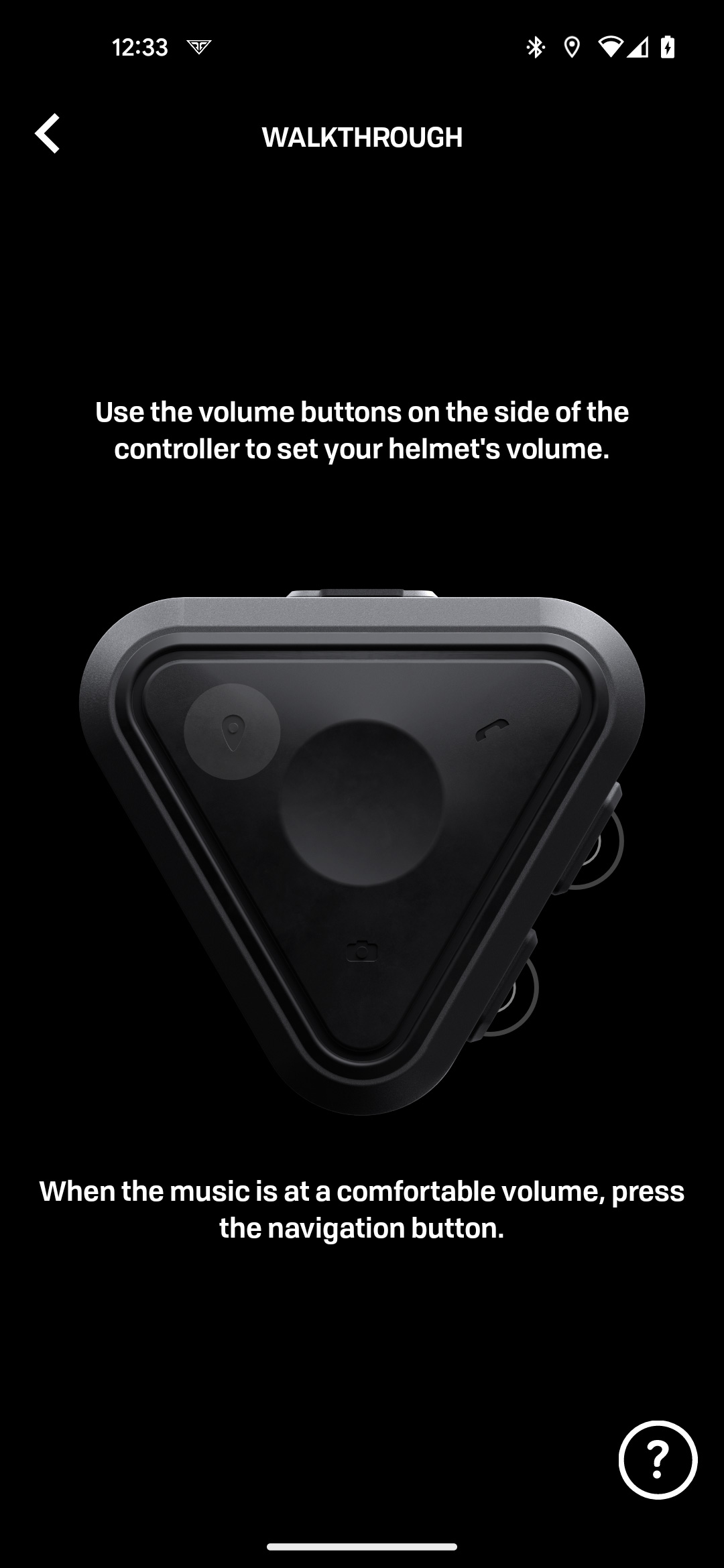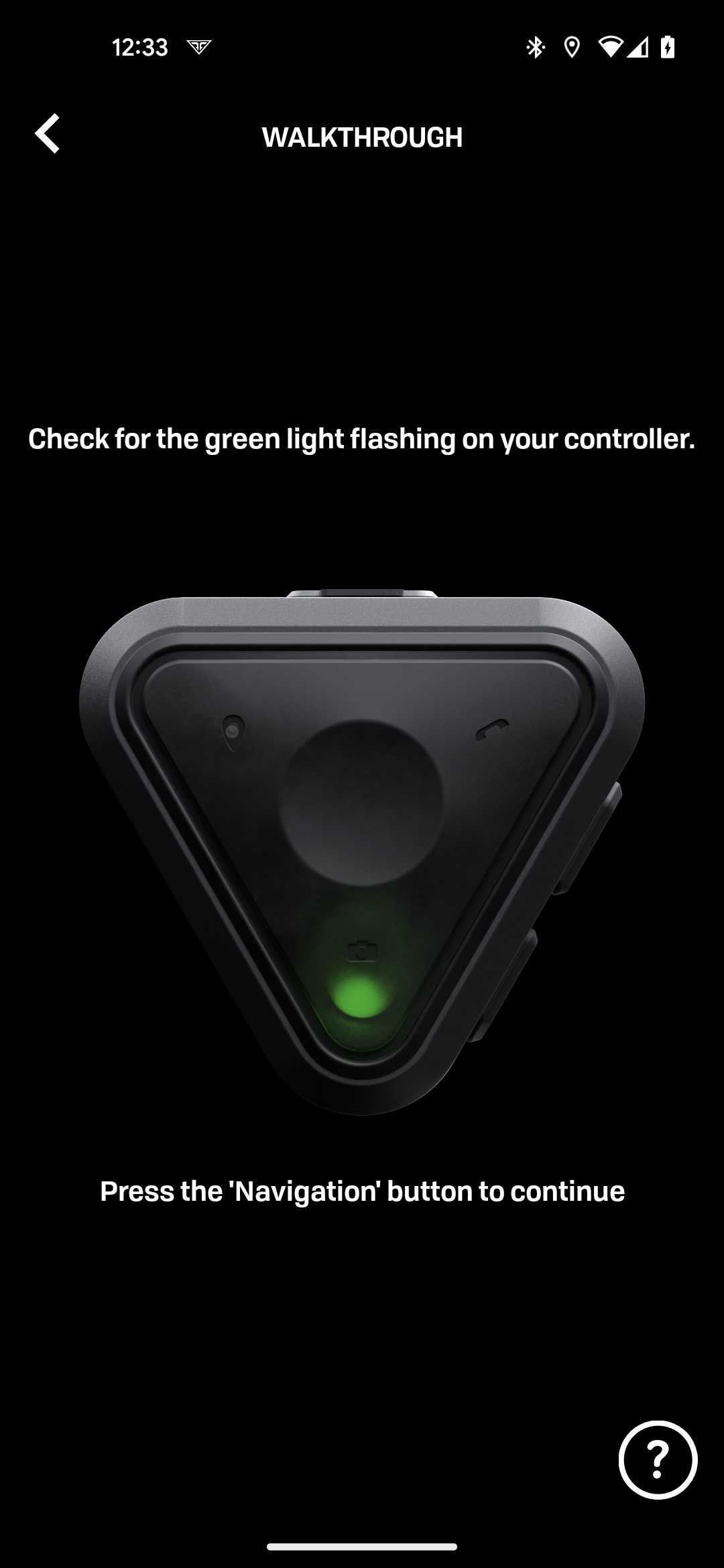 In the walkthrough, there is a short demo where a pre-set ride with specific road events and turns are simulated. This is so you can experience receiving road event alerts and navigation prompts with your helmet on before getting on the road.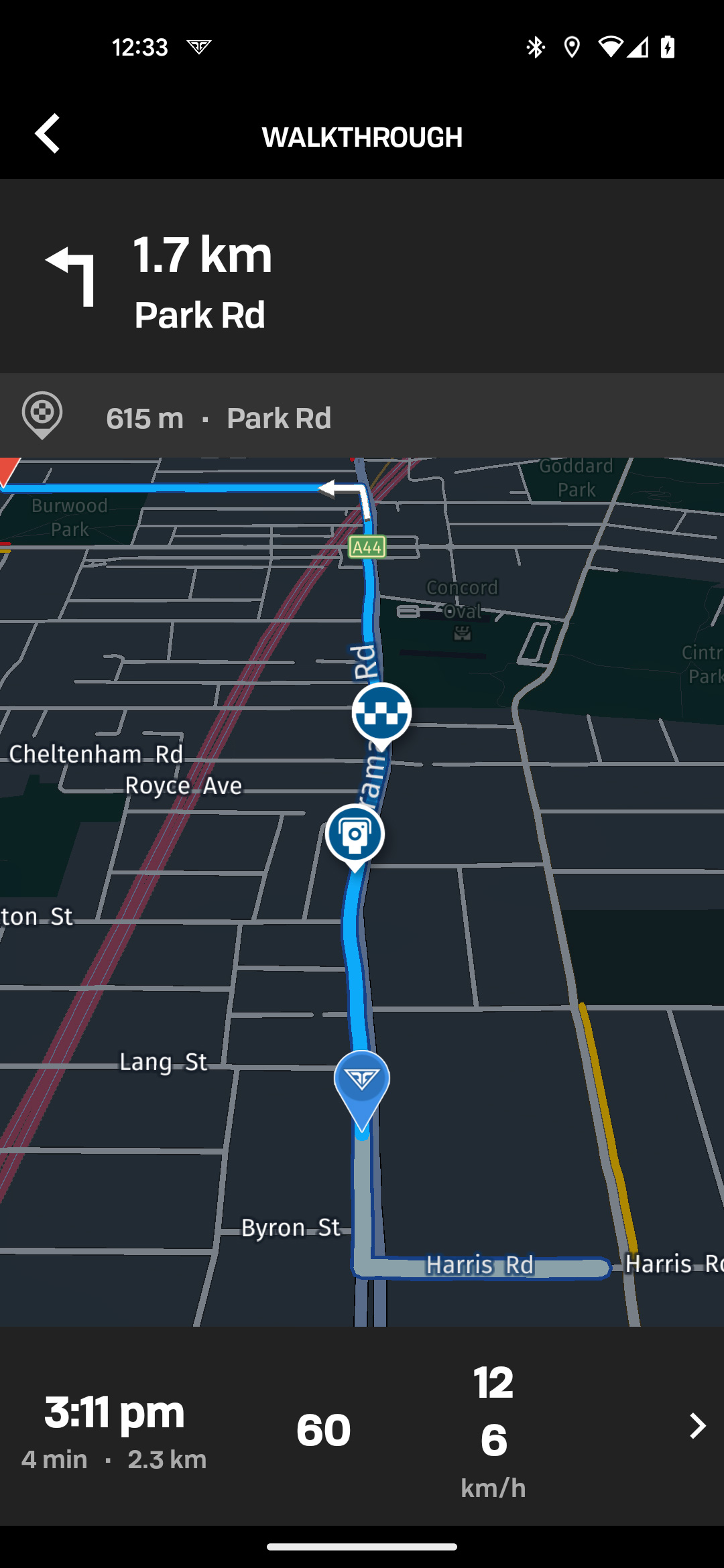 The rest of the walkthrough introduces you to the Forcite controller, and gives you an overview of what each button on the controller does. This includes answering phone calls, repeating and canceling navigation, controlling music and turning on/off video recording.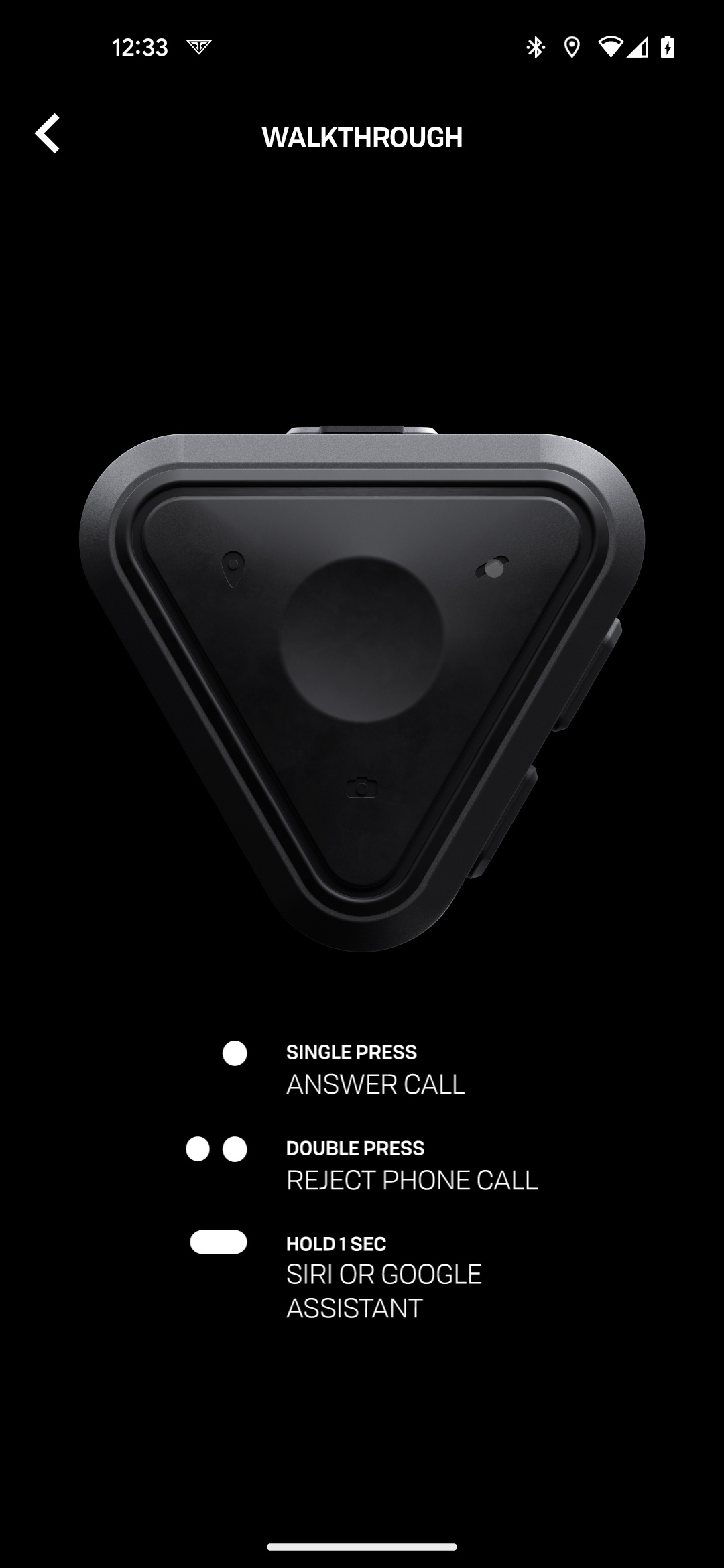 At the end of the walkthrough, you'll be asked if you feel comfortable to use the helmet while you ride. We do this with an acknowledgement screen at the end of the walkthrough to ensure you are ready to start using the Forcite helmet and controller features.
If you don't feel comfortable riding with sound, alerts or the peripheral LED display active, you can turn them off individually in the main menu by toggling them on and off.